Kairos Spa
𝐀 𝐖𝐚𝐫𝐦 𝐖𝐞𝐥𝐜𝐨𝐦𝐞
The Kairos Spa, best luxury spa center welcomes you back to hospitality. This is your one stop solution where you can truly indulge yourself. Our reasonable spa services have different types of treatments to rejuvenate, detoxify your skin. With intense knowledge this center provides Indian style massages, International massages and many more along with amazing Spa deals and packages in Chennai region.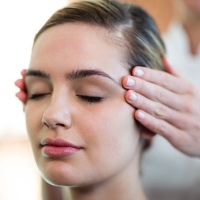 𝐇𝐞𝐚𝐝 𝐌𝐚𝐬𝐬𝐚𝐠𝐞
Head massage is an integral part of your hair care ritual which helps you to get thick, shiny, and beautiful hair and make your hair healthy. Head massage is one of the best ways to release every day stress and anxiety. It also helps relieve headaches and make you feel free of stress. It has the best effect on the blood circulation and encourages flow of blood to other parts of your body. During the massage the therapist using the best techniques to ease out your tension of the day and provide you a quick and sound sleep.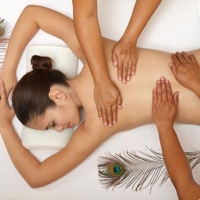 𝐅𝐨𝐮𝐫 𝐇𝐚𝐧𝐝 𝐌𝐚𝐬𝐬𝐚𝐠𝐞
Four hand massages is the massage techniques in which two therapists work on one client, often using synchronized moves. A four hands massage can be like experiencing two full body massages at the same time. In this massage process knees, elbows, feet and hands are used to press deep into tight and aching muscles, thereby allowing them to release long-held tension and relax. By using long, sweeping movements, therapists soothe muscles, adding warm oil and hot volcanic stones to penetrate deeply and remove any tightness.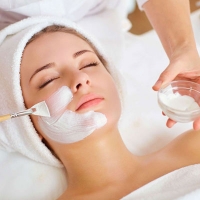 𝐅𝐚𝐜𝐢𝐚𝐥
Facial is a multi-step skin treatment that is one of the best ways to take care of your skin. This beauty treatment cleanses, exfoliates, and nourishes the skin, promoting a clear, well-hydrated complexion and can help your skin look younger. A facial is the second most popular spa treatment after a massage which targets any irregularities in the complexion and tackles patches of lackluster, dry or rough skin. This beauty service brings renewed radiance to your skin. This beauty service brings renewed radiance to your skin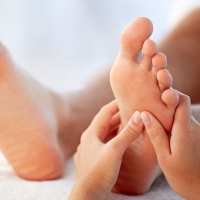 𝐅𝐨𝐨𝐭 𝐑𝐞𝐟𝐥𝐞𝐱𝐨𝐥𝐨𝐠𝐲
Foot reflexology is a most popular massage in which pressure is applied to specific reflex points on the foot. This treatment has a healing response and even alleviating some ailments and makes you feel good. The practice and purpose go deeper than the skin and muscles. The reflexologist knead the soft fleshy ball of the foot, pulling on the toes, tracing around the heel and push deep into the arch to provide you the best experience of your treatment. Reflexologists sometimes also work on the hands or ears to trigger relaxation.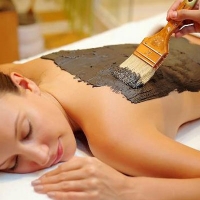 𝐁𝐨𝐝𝐲 𝐒𝐜𝐫𝐮𝐛
Body scrub is the beauty therapy which treats your skin to leave in feeling soft and velvety smooth. The natural benefits of the scrub enrich with vitamins and natural antioxidants stimulate circulation and the lymphatic system and aid in the rapid elimination of the toxins. A body scrub is a popular body treatment that is basically a facial for the body and helps you exfoliates and hydrates your skin. A body scrub is done with an abrasive material like sea salt or sugar or mixed with some kind of massage oil and an aromatic like essential oils.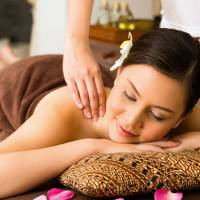 Spa 𝐌𝐚𝐬𝐬𝐚𝐠𝐞
Experience ultimate relaxation and rejuvenation with the luxurious SPA massage services offered by Kairos Spa in Chennai. Indulge your senses as skilled therapists use a combination of soothing techniques to melt away stress and tension. From Swedish and deep tissue massages to aromatherapy and hot stone therapies, each session is tailored to your specific needs. Immerse yourself in a tranquil ambiance and let the healing hands of our experts restore balance to your mind, body, and spirit. Discover the oasis of serenity at Kairos Spa and embark on a journey of blissful relaxation like never before.
Real rejuvenating experience. Therapist is well trained.

Manish Gajjar


January 3, 2022

Ok

Saravana Ram


October 3, 2021

Good professional people.

Sarath Santham


October 3, 2021
Kairos Spa really helped me in more than a way. It beautifies my skin in complete way and provides me the original glow in my skin type.
I would recommend Kairos Spa as a best massage centre for different type of massage therapy. It provides a powerful massage that restores vitality and balances the body in a wholesome manner.
Kairos Spa is a great place who takes care of me so well. It's the right place to boost your energy and release the tension of your hectic schedule in right way.
Kairos Spa coordinates all appointments and packages very efficiently. The professional therapist provides the satisfactory result with their magical hands and transforms your skin. Thanks you for keeping my skin glowing and healthy at this age also.
I have done just a few sessions of head massage and got a maximum relaxation and it helped me in hardly have any hair growth. The results are very amazing.
Our Special Offer
You owe yourself this moment
Visit one of our multiple sessions of relaxation.